WE'RE WALKING GREEN – STEP BY STEP
As a family business, sustainable entrepreneurial action always means taking responsible action that strives for long-term economic success in harmony with the environment and society. We analyze topics such as efficient and sustainable energy use and the ecological handling of resources along the value chain and continuously develop these resources from an environmentally friendly and social point of view. We create the best possible balance, even in places where energy consumption cannot be reduced or renewable energy cannot be used.
Transport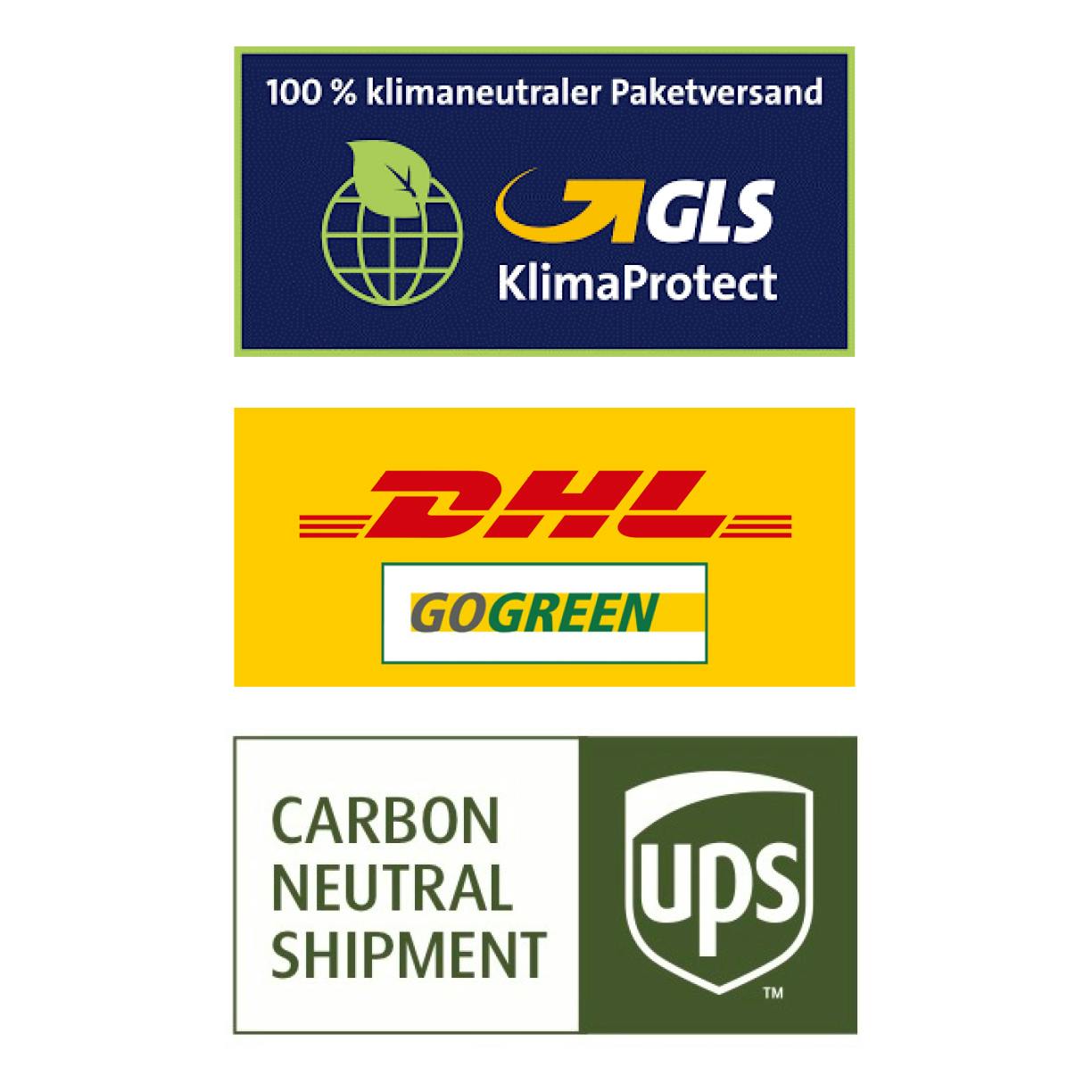 Transport
GLS offset a total of 631.21 tons of CO2 between April 01, 2018 and March 31, 2019. We offset emissions generated during parcel transport by investing in externally certified reforestation projects. By using climate-neutral DHL GoGreen products and services, we have offset a total of 625.79 tons of CO2. This value is equivalent to the CO2 consumption of a mid-size car circling the earth 122 times. UPS has already offset 3662.53 tons of CO2 on behalf of our company between May 2018 and April 2019.
we have been using climate-neutral parcel transport throughout Europe since 2016 in order to reduce the ecological impact of transporting our products. In this way, we create a CO2 offset for several thousand tons of exhaust gases. We also intentionally transport a minimum of our products by air freight and instead focus more on significantly CO2-reduced sea freight.